ZLPG series Traditional Chinese medicine extract purposed spray Drying machine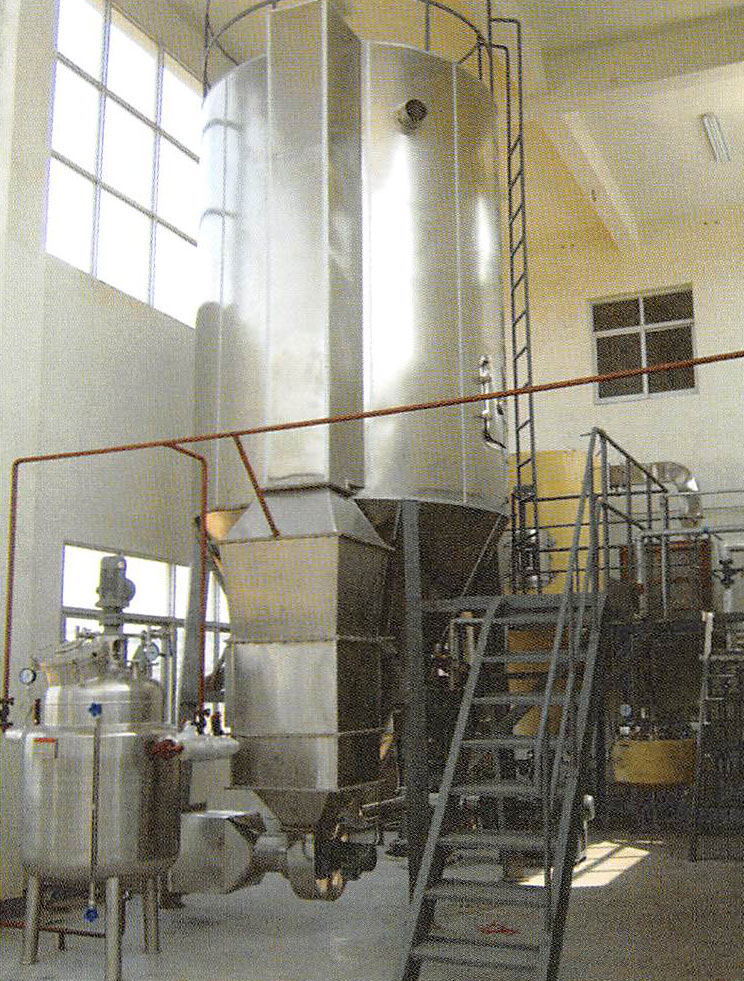 Main feature:
● using a three-level air purification, so that the hot air into the system to achieve million purification requirements. The use of air cleaning and jacket cooling double protection device, reducing the product sticky wall, coking and moisture absorption phenomenon, to ensure product quality and recovery rate.
● The unique product delivery system will dry the finished product and the hot and humid air in the system in time to avoid the dry product to avoid the possibility of secondary moisture absorption or agglomeration.
● Special hot air distribution design to solve the traditional Chinese medicine drying process is easy to produce sticky wall, overheating and moisture absorption problems, so that the process of drying the wet bulb temperature control within the allowable range of materials.
● all welds are polished, all right angles are used arc over, the design and processing are in line with GMP.
Applications:
This series spray drying machine is mainly used for drying of various traditional Chinese medicine extraction, animal extraction, plant extraction, medicine processing, food, health care products, condiments, biological products and other heat-sensitive materials.
Project / model
ZLPG-6
ZLPG-12.5
ZLPG-25
ZLPG-100
ZLPG-150
ZLPG-200
ZLPG-300
ZLPG-500
Water evaporation (kg / h)
6
12.5
25
100
150
200
300
500
Intake temperature ℃
220
Material Solid content (%)
18-45
Finished product moisture content (%)
3-5
Heating method
Steam + electricity
Installed electrical power (kw)
6
12
18
66
102
132
194
322
Steam consumption (kg / h)
10
20
55
220
330
440
660
110
Receiving method
Level 1 Cyclone Dust Collector + (Level 2 Cyclone) + (Wet Dust Collector) Configured according to Material Requirement
Tower diameter (m)
φ1.4
φ1.8
φ2.2
φ3.2
φ3.7
φ4.2
φ4.8
φ5.6
Automatic control instrument
Inlet temperature, outlet temperature, tower negative pressure display, automatic adjustment temperature controller.
Structure: