WPG series sterile spray Drying machine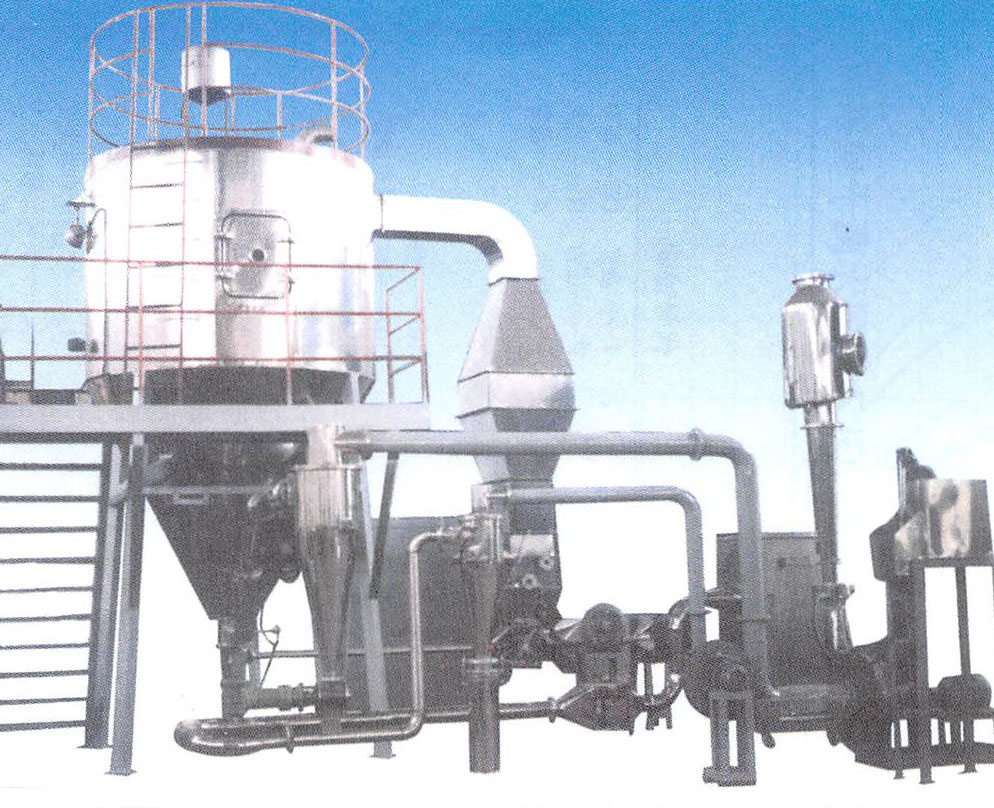 Main feature:
● air purification system using high temperature and high efficiency, purification level up to 100.
● Drying tower and other components are used for automatic ozone or steam sterilization.
● All welds are polished. All right angles are rounded.
● Equipment appearance are made of stainless steel welding, all contact with the material are used mirror polishing, the design and processing are in line with GMP equipment requirements.
● All connections are made of quick-loading structure, easy to disassemble and clean, no health dead ends.
Applications:
The series spray drying machine is mainly used for the cleanliness requirements of very high western medicine powder, Chinese medicine powder and food and biological products and other industries spray dry.
Technological process: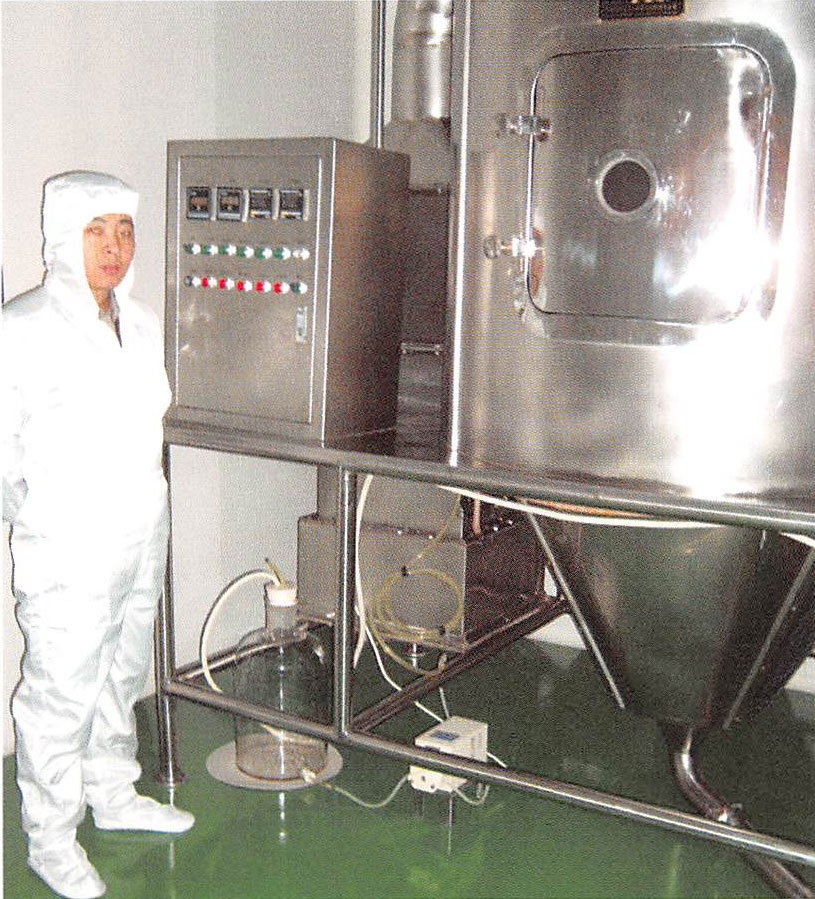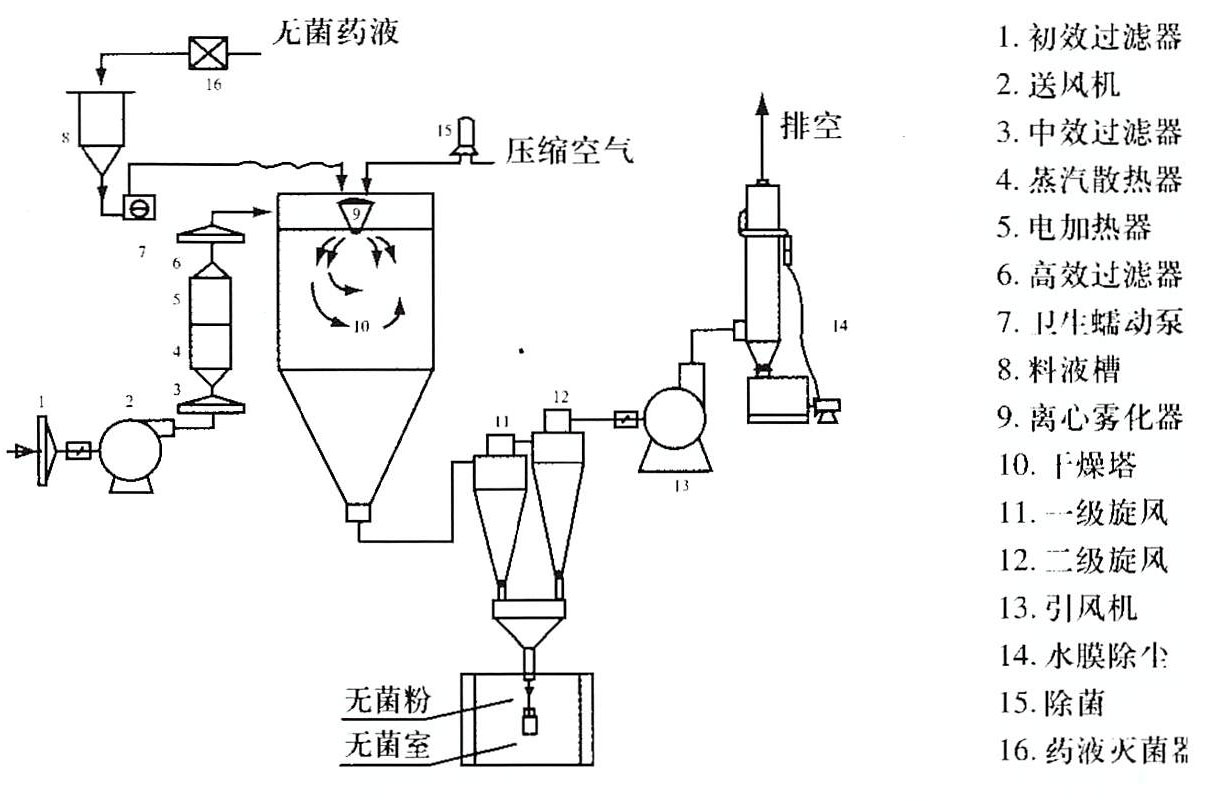 Parameter of selection:
Item / parameter / model
WPG
10
25
50
100
Inlet temperature (° C)
130-220
Outlet temperature (℃)
65-100
Atomization method
Centrifugal
Heat source
All electricity
Steam + electricity
Steam + electricity
Steam + electricity
Installed power
23 6
50
62
95
Sterilization method
High temperature and high efficiency
High temperature and high efficiency
High temperature and high efficiency
High temperature and high efficiency
Cleanliness
10 million / 100 level
10 million / 100 level
10 million / 100 level
10 million / 100 level
Diameter
1400
2100
2700
3200
Height
2300
4800
5500
6500