WF-180B/320A type absorbs the dust tiny masticator set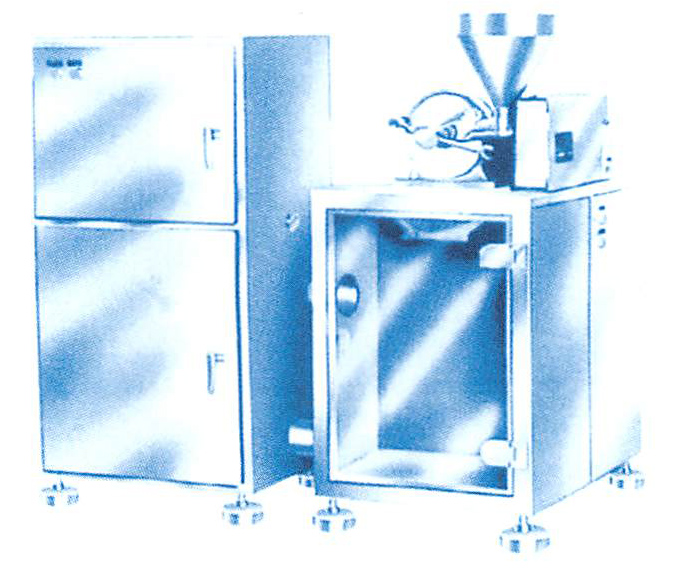 Applications
※ This machine is applicable to make professions, such as medicine, chemical engineering and food...etc., is the new generation which smashes and absorbs the dust as integral whole to smash an equipments.
Descriptions
※ This machine is the hammer type high-speed masticator, material from anticipate to was transported by helix the pole get in to smash room, is revolved by the high speed of hammer son the shot is ground, but is smashed, smashing a good material to revolve a function of leaving the mental exertion unexpectedly, getting in to catch to gather bag automatically, dust from absorb a dust box to was filtered by calico sack to recover. That machine press "GMP"s standard a design, all using a stainless steel material manufacturing, have no dust to float in the sky in the production line, and can raise the utilization of material, decline low cost, currently already international advanced level.
Technical parameters
type
Produce an ability

Enter to anticipate

a grain of degree
Smash a thin degree
Smash
electrical engineering
Send to
anticipate
electrical engineering
Absorb dust
electrical
engineering
Masticator shape size
(l×w×h)
Vacuum shape
size
(l×w×h)
Weight
WF-130
5-30Kg/h
≤1mm
100-350
1.1kw
0.18kw
1.5kw
880×550×1350(mm)
500×500×1200(mm)
320kg
WF180B
30-120Kg/h
≤1mm
100-350
2.2kw
0.18kw
1.5kw
880x 550×1350(mm)
500×500×1200(mm)
320kg
WF320A
100-300Kg/h
≤5mm
100-450
7.5kw
0.18kw
3kw
1100600×1600(mm)
550×500×1200(mm)
450kg